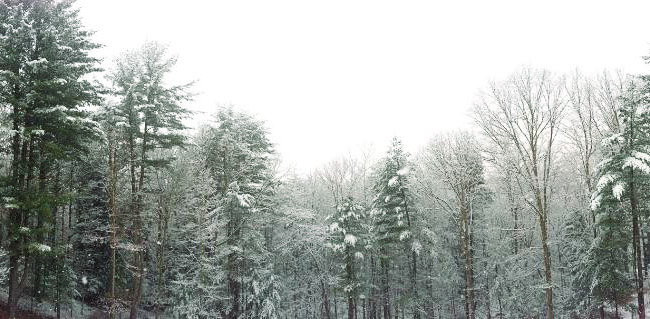 Ancient Lifehack: How to 'Winterize' Your Body
The Ancient Lifehack series draws upon the wisdom of 5,000 years of Chinese civilization for inspiration and ideas we can use today.
In ancient China it was believed that everything could be divided into the two polar opposites of yin and yang. This included the foods we eat, the human body, and even the seasons of the year.
And just like the ever-changing seasons, yin and yang are constantly evolving and transforming. According to this approach, to maintain optimum health we should find a yin-yang balance in everything we do.
Winter is a very yin season—it is cold, dark, and a time of withdrawal and storage (think of animals hibernating or how much more we are indoors). Traditional Chinese medicine holds that winter is closely connected with the kidneys, which store a lot of the body's energy.
So we can think of winter as a time to fill our reserves and stockpile our energy for a burst in the spring. If ancient Chinese healers were to give us tips for a healthy winter, here are a few of things they might suggest:
Ancient Tip #1: Sleep it Off
Getting enough sleep and reducing stress is very important in the winter. With longer nights and shorter days our bodies naturally want to sleep more. For animals, food is scarce in the winter, and some hibernate to preserve energy. Our body's energy, too, needs to be safeguarded, and sleep helps protect against using too much of it. Reducing daily stress and incorporating meditation are also great ways to preserve energy.
Ancient Tip #2: Stews
We are less active in the winter, so we should eat less to avoid gaining weight. We want to stay away from cold and raw foods, and stick with warm, cooked meals. Stews are great because they are both warm and easy to digest, so they don't tax the body's energy.
Ancient Tip # 3: Roots, Meats, and Beans
Many roots and meats are warming in nature and great to throw into your stews. Sweet potatoes are another excellent winter option, as they have stronger warming properties than most other roots. Meats like beef, chicken, and especially mutton are also terrific winter choices. Black beans are a nice addition to help strengthen the kidneys.
Ancient Tip #4: When and When Not to Sweat It
Colds can be difficult to avoid in the winter, but adding one simple rule may help our chances of staying healthy. In the winter, according to Chinese medicine, we should avoid sweating. When we sweat, our pores open, allowing pathogens to more easily enter our body. Once inside, they start wreaking havoc at the body's surface, giving us symptoms like fever and headaches, and then the pathogens may go deeper. When they're at the surface, we need to find a way to get them out, and the best way is usually sweating, ironically. So if you feel a cold coming on, before bed put on a bunch of clothes, drink some warm water, pile on the blankets and sweat it out. Be sure to cover up completely, because if you take the blankets off during this process, more pathogens might enter while you're pushing the others out.
By following these few simple ancient tips, we can have a more pleasant winter and, at the same time, build our energy for the spring. Be sure to catch our spring lifehack in a few months.
This story has not been subject to the approval of Shen Yun Performing Arts. These opinions are presented for general interest, not as medical guidelines.

Jared Madsen
Master of Ceremonies
2014年12月12日