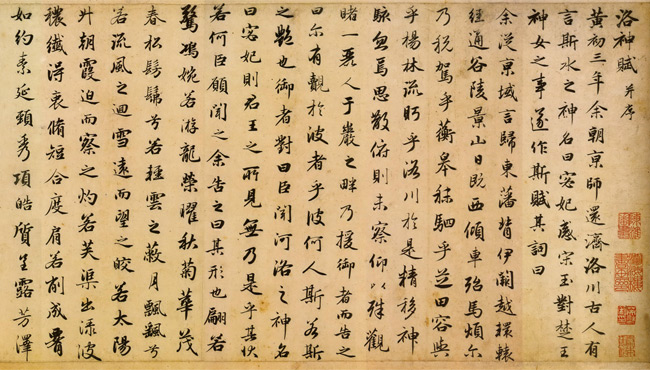 Classical Chinese 101: The Latin of East Asia
People may assume that Chinese is a single language. Actually, there are hundreds of dialects spoken across China, many unintelligible to each other, and there are even subdivisions within dialects. The dialect most people think of as Chinese is Mandarin, although Cantonese also has a large number of speakers, especially in southern China, Hong Kong, and Chinatowns around the world.
With such a diversity of tongues, how did people manage to communicate? Despite differences in pronunciation, grammar, and vernacularisms, one aspect of language was standardized in all of China, and even spread to other East Asian countries: literary or classical Chinese.
Derived from the spoken Chinese of the pre-Qin Dynasty (221-207 B.C.E.), classical Chinese gradually became separated from regular speech, evolving into its own language of classical literature and formal writing.
A Language Only Written
In modern Chinese, most words comprise two or more characters that together take on a specific meaning. Take the character 文 (wén) , for example. When coupled with the character 化 (huà) , it becomes 文化, meaning "culture"; when combined with 件 (jiàn) , it becomes 文件, meaning "document"; and with 字 (zì), it is 文字, meaning "written language."
But in classical Chinese, most words are a single character and can be freely used as different particles of speech. So 文 itself refers to any or all of the above. It could also mean civil, as opposed to martial; describe a person as kind, gentle, or scholarly; or even be someone's surname. The clues lie in the surrounding text, and it is up to the reader to decipher the intended meaning.
文言文 (wén yán wén) is the Chinese term for "classical Chinese." Notice our friend 文 appears as both the first and third characters. Thus the term itself reflects one of the most important concepts in classical Chinese: flexible interpretation.
Indeed, 文言文 contains a myriad of possibilities. "A document that talks about writing" would be one possibility. "Elegant writing" would be another. Or, perhaps, "a text on how to be a gentle and kind person." Or it could be "a record of what Mrs. Wen said," or even "Mr. Wen talks about literature." But generally, 文言文 is understood to mean "literary language writing."
Because Chinese is a language of many words that sound the same, but are written differently, it would be terribly confusing to speak in classical Chinese. Let's look at 文 (wén) again. It sounds the same as 聞, to hear, 紋, wood grain, 蚊, mosquito… and the list goes on.
When speaking, misunderstandings occur almost immediately. But when writing classical Chinese, there's no ambiguity about which character is intended.

Jeff Shao
Contributing writer
2016年12月16日